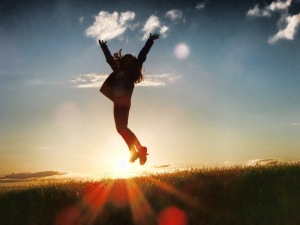 Quite a few international studies show that one top priority for management is engagement among employees. So if this is so important, how can we create engagement? Some things to contemplate could be the following:

Firstly – in a constantly changing business world stability in vision, values, goals and principles are essential – things that drive companies. Engagement is something that builds long-term but that can be destroyed in a second.

"I like my boss, therefore I like my job!" As a leader it is important to make employees feel important and successful. It is widely known that people got to companies but leave because of managers. Managers have a very important role in trying to create a good work place as well as listening and taking time for their employees. To create engagement is not an HR matter but rather a manager issue. All managers have though not a natural talent for creating engagement. Then we, as a company, need to assist with training for those managers so that they can become better in encouragement providing feedback, coaching, challenging and inspiring mm.

Saying that the employees are the company's most important resource is all very well but then it needs to be meant in practice too. Employees are not just resources (just any) but people to whom we need to provide the right conditions for, based on their own motivation and preferences, enabling them to work and develop in a good way. For every individual to have clear goals, which shows that they are important and contributes to the company overall goals also creates engagement and involvement.

Employees need to feel important and that their ideas and thoughts are being utilized. We need to create a culture and systems that can capture such ideas and where we have a belief that people capable and want to contribute. Employees want to feel involved, seen and listened to, and they expect to be consulted on matters concerning them. To have clear and delegated responsibilities and the resources to implement the ideas, creates engagement and commitment.

Delegation and employee involvement does not mean that management can abdicate. Richard Berglund, who has done a thesis on the topic creating engagement, concluded the following. "On the contrary, the difficult task of coordinating the initiatives from the entire organisation as well as driving business from the "top ", requires presence, communication and understanding and definitely for managers "to walk the talk".