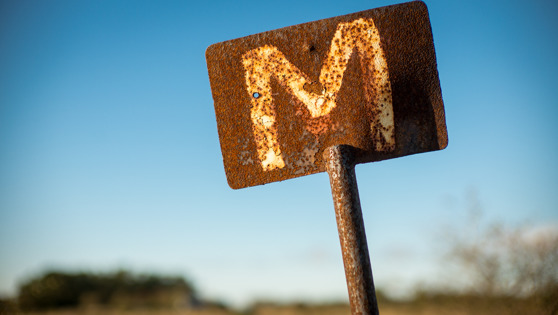 We offer open seminars as well as customized workshops and lectures, see examples of our menu below.

Open seminars - spring 2018
We regularly offer open seminars. They give you a chance to get to know us, get inspiration, new knowledge as well as the opportunity to build your network.
You can read more about our cost free open seminars below.

Friday April 13, 2018 - Master Suppression Techniques
You have probably experienced different suppression techniques alternatively seen them being practiced - sometimes very noticeable but maybe even quite subtle. In a business climate characterized by everything from high demands, high pace, social media and #metoo;
How do you learn to recognize and respond to different suppression techniques?
What counter strategies can be effective to use?
As a manager, what do you need to think about?

Friday June 15, 2018 - Develop your leadership - become your best own leader
As a manager, you have a big impact on the working environment - it is said that people often attracted to a workplace but leave because of their boss. Whether you are a formal manager or not - how can you make sure to develop your own leadership to become your own best boss.
What values and leadership principals do you want to stand for?
What leadership critiera are required to develop successful leadership?

Customer tailored seminars
We offer a variety of workshops focusing on specific leadership areas, increase self-awareness and career development. Below you can find a few of our seminars. All seminars can be done in shorter versions as well as longer.

Leading in Change
When leading in phases of change you often face a number of challenges. It is about meeting and dealing with people, communicating, managing different stakeholders and to ensure that the desired results are achieved. It also requires continuous proactive efforts to be prepared for things happening in the organization.The workshop focuses on:
Increasing you understanding of the various forces in a change process
How to identify the opportunities in a change process
Tools for how you communicate and receive greater acceptance
Understanding of how you meet and deal with people and their reactions
How to manage stakeholders
Plan a change project as well as measuring and monitoring the ongoing process
Ability to put your knowledge to test in a business case (A training run either during 1 or 2 days, with a case to work on day 2).

Successful communication
To successfully reach others with your message, be clear about who you are and what you want is important in many different situations. It's about listening, asking questions, communicating effectively, presenting in a way that gets you message across and understanding how you might affect others. This seminar gives you tools and methods that will help you to become more effective in your way of communicating.

Getting to know what I want - a journey in seven stages
Is your career a coincidence or planned? Do you want to make choices that are grounded in you and who you are so you will be more true to yourself? If you want to explore the question "what do I want - really?" and get tools to help you find the answers, this is the right workshop to attend.

The trick to make (right) decisions
Sometimes you are faced with choices and decisions that may be difficult to manage. Which are really the right decisions to make and what if it goes wrong? What factors affect the choices and how can you influence them? Are you driven from within or by external factors? In the seminar, you will learn how to detect and get tips on potential pitfalls regarding decision making.

Personal leadership, balance and efficiency
Would it be OK if things were easier? To do the things you desire and experiencing more joy and energy? The personal leadership is about how you lead yourself and your way of being towards yourself and others. You get tools to create an inspiring vision for yourself.

Managing conflict and 'difficult' people
You face them here and there, the "tough" and "difficult" people. Somehow conflicts arise with or around them. In order for you to develop as a manager it is necessary to be able to handle and resolve different conflicts constructively and manage the reactions. In this seminar you will learn about different perspectives on conflicts and train how to conduct courageous conversations. (Can also be run as full day workshop including actors in role plays during the afternoon).

Your personality - who are you?
Increased knowledge about yourself makes it easier to make different choices that are grounded in yourself. It will also increase your understanding of how other people perceive you and it becomes easier for you to adapt to others and different situations, and through this improve your communication and cooperation both at work and at home. In the workshop you will also do a test and receive your own personal profile to increase your knowledge of yourself and others' ways of being.


Registration to our open seminars
The open seminars are primarily aimed for those who lead others. The number of participants is limited to 20 people per session, and it tends to be full quickly, so do not wait too long to sign up.

Time and place: 08: 30-11: 00, Strandbergsgatan 61, Stockholm

Registration: info@4focus.se

Cost: free of charge but a no show with render you a cancellation cost of SEK 500.